CRM provides a solo compilation point for all customer information and activities and a single access point for that information for employees and business partners. Manufacturers who execute CRM solutions as a part of their extensive business system are much more likely to achieve their sales and market share goals, control their service costs and perk up profitability.

It is a supple marketing, sales and customer service solution specifically designed for the manufacturing environment.CRM integrates flawlessly with your extended ERP and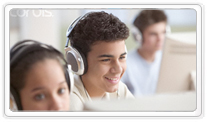 supply chain management solutions to add worth to each manufacturing business process, whether it's Design, Sell, Plan, Source, Make, Deliver, Service or Finance.